Cancer Data Science Pulse
Summer Reads from the Center for Biomedical Informatics and Information Technology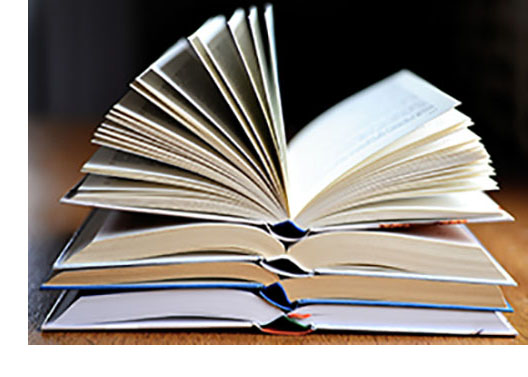 While staff from the National Cancer Institute's (NCI) Center for Biomedical Informatics and Information Technology (CBIIT) are busy attending conferences, facilitating symposiums, and supporting the NCI mission, they aren't too busy to spend time this summer enriching their scientific minds and curating their career development skills. Take a look at the list below to see what books some of our staff have found to be inspiring or useful throughout their careers:
The Emperor of All Maladies: A Biography of Cancer by Siddhartha Mukherjee

Recommended by Dr. Tanja Davidsen

The Emperor of All Maladies is a profoundly humane "biography" of cancer—from its first documented appearances thousands of years ago through the epic battles in the twentieth century to cure, control, and conquer it to a radical new understanding of its essence.

You can also view the documentary on PBS.

The Eighth Day of Creation: Makers of the Revolution in Biology by Horace Freeland Judson

Recommended by Dr. Juli Klemm

This historical account of the revolution in molecular biology discusses the important, far-reaching discoveries, the scientists who made them, and their immense promise for research, for medicine, and for industry.

Surely You're Joking, Mr. Feynman! (Adventures of a Curious Character) by Richard P. Feynman

Recommended by Dr. Juli Klemm

Nobel Prize-winning physicist, Richard Feynman, provides entertaining insights into his scientific genius with recounts of outrageous experiences in physics and beyond.

The Alchemy of Air by Thomas Haber

Recommended by Dr. Juli Klemm

This is a story of how cutting-edge science and the Haber-Bosch discovery changed the way we grow food and the way we make war–and that promises to continue shaping our lives in fundamental and dramatic ways.

The Demon Under the Microscope by Thomas Haber

Recommended by Dr. Tanja Davidsen and Dr. Juli Klemm

A scientific tale of how Sulfa changed the way new drugs were developed, approved, and sold; transformed the way doctors treated patients; and ushered in the era of modern medicine.

Measure What Matters: How Google, Bono, and the Gates Foundation Rock the World with OKRs by John Doerr

Recommended by Dr. Shannon Silkensen

This book reveals how the goal-setting system of Objectives and Key Results (OKRs) has helped tech giants from Intel to Google achieve explosive growth—and how it can help any organization thrive. 

The Violinist's Thumb: And Other Lost Tales of Love, War, and Genius, as Written by Our Genetic Code by Sam Kean

Recommended by Dr. Tanja Davidsen
 

This book explores the wonders of the magical building block of life: DNA, with incredible stories of science, history, language, music, and how DNA will influence our future.

The Disappearing Spoon: And Other True Tales of Madness, Love, and the History of the World from the Periodic Table of the Elements by Sam Kean
 

Recommended by Dr. Tanja Davidsen
 

Stories of science, history, finance, mythology, the arts, medicine, and more, as told by the Periodic Table. These tales follow every element on the table as they play out their parts in human history, and in the lives of the scientists who discovered them.

The Power of Habit: Why We Do What We Do in Life and Business by Charles Duhigg

Recommended by Dr. Tanja Davidsen

This book presents a new understanding of human nature and its potential in delving into how habits work and showing, by harnessing this new science, how readers can transform their business, communities, and lives.
If you can't commit to a book but still want to flex your scientific brain, consider the Points of Significance article series by authors Naomi Altman, Martin Krzywinski, and others. Recommended by Dr. Chunhua Yan, this article series on statistics is published in Nature Methods to provide researchers in biology with a basic introduction to core statistical concepts, methods, and machine learning techniques, including experimental designs.
The above selections just skim the surface of thought-provoking science books that circulate the data science and informatics cancer research community. If you have additional books, articles, or podcasts you wish to share, please add them in the comment section below.
Older Post
It Takes the Community To Enhance Childhood Cancer Data Sharing
Newer Post
Award of the Imaging Data Commons: Bringing Multi-modal Imaging Data to the Cancer Research Community