Cancer Data Science Pulse
Turning Life's Passion into Purposeful Work—Following A Fellow's Path to CBIIT
The Center for Biomedical Informatics and Information Technology (CBIIT) offers a broad range of fellowships that enable us to tap some of the brightest minds in science and technology to further advance scientific discovery. Many staff who come to work at CBIIT enter through the NIH fellowship program, which offers training opportunities for people at all stages of their education and careers. Other fellowships are available in collaboration with universities, associations, and initiatives.
Fellowships are an ideal way to tap innovative ideas and new skillsets. The people who come to NIH through fellowship programs may already be well recognized in their respective fields. Once their tenure is up at NIH, they often return to their jobs in academia or technology, or they may carve new careers within the Federal government. That was the case for the Director of CBIIT, Dr. Tony Kerlavage, and the head of CBIIT's Computational Genomics and Biomedical Informatics Group Section, Dr. Daoud Meerzaman, both of whom were fellows within NIH at one time in their careers.
To show the value of fellowships, especially in the field of data science, the Cancer Data Science Blog plans to feature regular stories of "How I Got Here," to trace the, often winding, path that fellows follow in coming to work at CBIIT. We also will take a look at how fellows influence the work done at CBIIT and within the cancer data science field.
This blog focuses on Joseph Flores-Toro, Ph.D., a fellow in CBIIT's Office of Data Sharing (ODS) at NCI. Dr. Flores-Toro joined ODS in September 2020. His mentor at CBIIT will be Dr. Jaime Guidry Auvil. As noted by Dr. Guidry Auvil, Dr. Flores-Toro will assist the entire ODS team in drafting and enacting data-sharing policies while also managing relationships and contracts needed to move the goals of the Childhood Cancer Data Initiative(CCDI) forward.
Interested in Data Science?
NCI and the Veterans Health Administration (VHA) have opportunities for postdoctoral fellows in the Big Data Scientist Training Enhancement Program (BD-STEP), which is intended to broaden our capacity to apply data-driven findings to cancer research by supporting healthcare-focused data science training. A new round of applicants are being accepted beginning October 2020. 
Scientists with doctoral degrees and backgrounds in biomedical or computational disciplines who are interested in cross-disciplinary training and collaboration are encouraged to apply!
My Journey

From Summer Camp to the Office of Data Sharing
By

Joseph Flores-Toro, Ph.D.
My career path has been somewhat strange. Over the past 10 years, I've been a high school teacher, a mechanic, and a cancer research scientist (in that order!). Throughout the twists and turns of my early career, one thing has remained constant—the time I've spent volunteering, both in my community and at a pediatric oncology camp called Camp Ronald McDonald for Good Times (CRMfGT). All of these experiences have helped shape my goals and interests, drawing me to my current position as an American Association for the Advancement of Science (AAAS), Science and Technology Policy (STP) Fellow in the Office of Data Sharing (ODS) at NCI's CBIIT.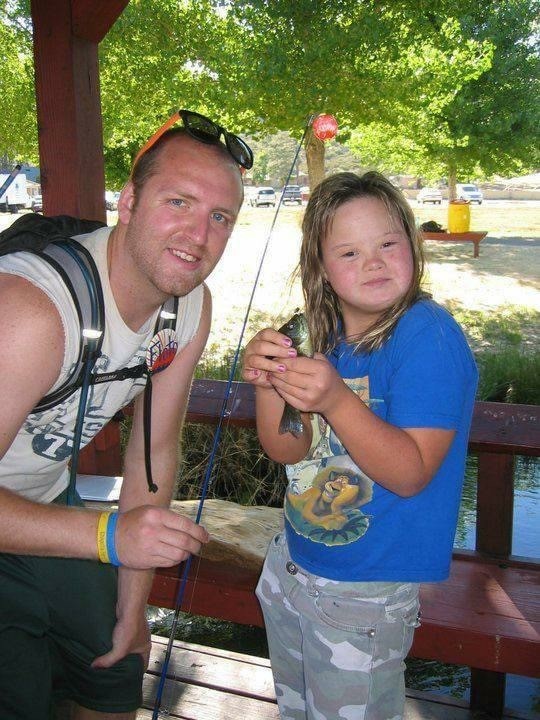 Following college, I taught high school science, which was rewarding, but, after 3 years, I felt the urge to get back into research. I left teaching and pursued a path to graduate school. This led me on a journey that included community college classes and a year spent as a car mechanic. Some might consider these "lost years," but I believe they gave me a perspective I never would have gotten in academia. Teaching students, interacting with parents, and having conversations with my co-workers in the garage taught me a lot about how people of all backgrounds obtain and think about science information. These experiences showed me how important it is for scientists to engage in the community and how that can have a positive impact on public health. Ultimately, this sparked my interest in public policy and the AAAS STP fellowship. Having scientists involved in public policy is vital, particularly now during the COVID-19 pandemic, when evidence-based policy and effective science communication can have a direct impact on saving lives.
In 2014, I entered graduate school at the University of Florida and began my research career studying liver disease. However, in 2017, my mentor left the university, putting me at a crossroads. I decided to join a new lab in the Department of Pharmacology and Therapeutics studying Glioblastoma, a devastating form of brain cancer. This lab was a natural fit for me because it allowed me to follow my interest in oncology research, which stems from 12 years as a volunteer at CRMfGT.
CRMfGT and other camps designed for kids with cancer, such as NCI's own Camp Fantastic, provide medically supervised camp programming free of charge. Campers have the chance to participate in classic summer camp activities, such as horseback riding, hiking, fishing, smores, and more. It's a place where kids simply get to be kids.
One of my favorite times at camp CRMfGT occurs just after we've cleaned up from breakfast. The director shouts, "What time is it?" and is met by a chorus of campers and counselors exuberantly responding, "Rock-and-Roll Breakfast!" What follows is a powerful sight, as 150 kids—children who have had to face down cancer even before they can learn to drive—dance around playing air guitar and singing. For those few minutes, the kids don't have a care in the world.
Although my volunteer work at CRMfGT has been impactful, I wanted to do more. I wanted my life's work to more directly combat the cancers that have affected these children so deeply. So, when I had the chance to spend my AAAS STP fellowship working on the Childhood Cancer Data Initiative (CDDI) in the Office of Data Sharing at NCI, I jumped at the opportunity.
Childhood and adolescent and young adult (AYA) cancers represent approximately 1% of all new cancer diagnoses, making these diseases rare and difficult to study clinically. This rarity underscores the need for researchers to be able to broadly share data, ensuring we can collectively learn from every child with cancer. For the next 1–2 years, my fellowship work will focus on building a system to help enact the goals of the CCDI. My aim is to help facilitate the sharing of childhood and AYA cancer data. I want to help make data easier to access and analyze so we can find new therapies that will truly make a difference.
At CRMfGT, we have a saying, "Until there's a cure, there's camp." My strange career path and my interest in oncology have led me to NCI. As a fellow supporting CCDI, I hope that my work does indeed contribute to finding cures for childhood and AYA cancers.
Resources
For more information on NCI fellowships, visit:
https://www.cancer.gov/grants-training/training/at-nci
https://dceg.cancer.gov/fellowship-training/become-a-fellow
https://cancercontrol.cancer.gov/about-dccps/fellowship-opportunities
https://cancercontrol.cancer.gov/about-dccps/fellowship-opportunities
Older Post
How Can Big Data Help to Address Health Disparities?
Newer Post
Imaging Data Commons Brings the Power of the Cloud to Cancer Research