Pediatric Genomic Data Inventory
Pediatric, adolescent and young adult (AYA) cancer data is a valuable resource in cancer research data science.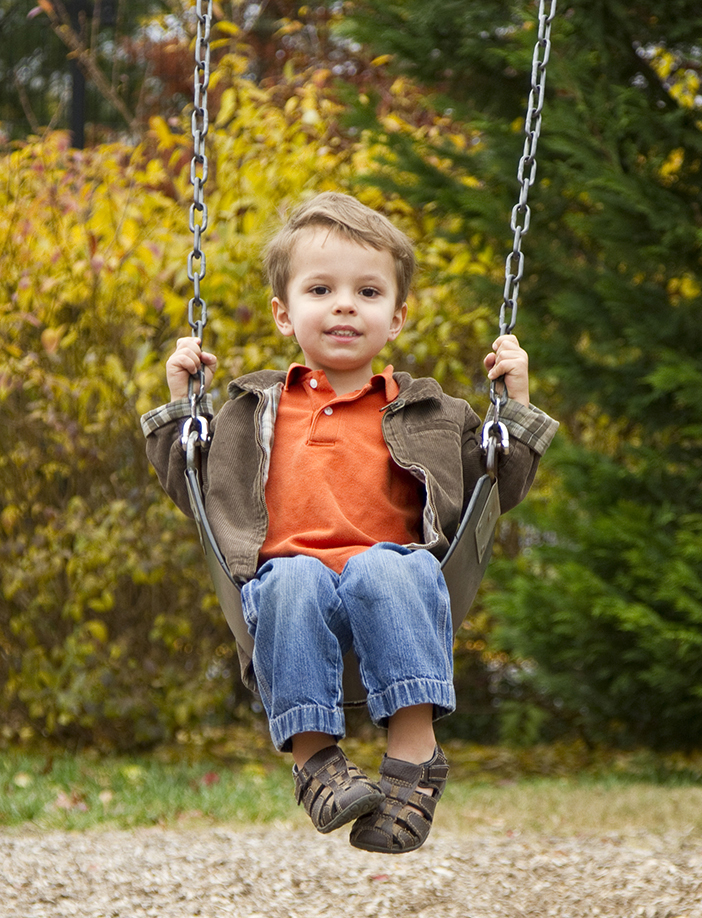 Pediatric and AYA cancer is a genetically driven disease, but the genomic data for this age group is critically limited. Many Pediatric and AYA cancers are different from cancer in adults, and as a result, it is difficult to understand which treatments and diagnosis methods are best for patients in this age group.
To fuel new discoveries and treatments, NCI developed a dynamic resource known as the Pediatric Genomic Data Inventory (PGDI) to help investigators locate genomic data sets more easily. This resource lists known ongoing and completed sequencing projects of pediatric cancer cohorts from the United States and other countries, along with some basic details and reference metadata. The success of this resource requires ongoing participation from the research community. Feedback about this resource is both welcomed and encouraged. For questions about the data listed in the table, please email the NCI Office Of Data Sharing.

Download the full spreadsheet.
Project Name
Cancer Type
Cancer Data Available
Primary Publications
Principal Investigator
Individualized Cancer Therapy (iCat) Recommendation for Patients with Relapsed, Refractory, or High-Risk Solid Tumors - Synovial Sarcoma
Malignant neoplasm of other connective and soft tissue
N/A

Multicenter Feasibility Study of
Tumor Molecular Profiling to
Inform Therapeutic Decisions
in Advanced Pediatric Solid Tumors

 

Katherine Janeway
Individualized Cancer Therapy (iCat) Recommendation for Patients with Relapsed, Refractory, or High-Risk Solid Tumors - Undifferentiated Sarcoma
Malignant neoplasm of other and ill-defined sites
N/A
Multicenter Feasibility Study of
Tumor Molecular Profiling to Inform
Therapeutic Decisions in Advanced
Pediatric Solid Tumors
Katherine Janeway
Individualized Cancer Therapy (iCat) Recommendation for Patients with Relapsed, Refractory, or High-Risk Solid Tumors - Wilms Tumor
Malignant neoplasm of the Kidney
N/A
Multicenter Feasibility Study of Tumor
Molecular Profiling to Inform
Therapeutic Decisions in Advanced
Pediatric Solid Tumors
Katherine Janeway
Individualized Cancer Therapy (iCat) Recommendation for Patients with Relapsed, Refractory, or High-Risk Solid Tumors – Neuroblastoma
Malignant neoplasm of adrenal gland
N/A
Multicenter Feasibility Study of Tumor
Molecular Profiling to Inform Therapeutic
Decisions in Advanced Pediatric Solid Tumors
Katherine Janeway
Individualized Cancer Therapy (iCat) Recommendation for Patients with Relapsed, Refractory, or High-Risk Solid Tumors – Osteosarcoma
Malignant neoplasm of bone and articular cartilage of limbs
N/A
Multicenter Feasibility Study of Tumor
Molecular Profiling to Inform Therapeutic
Decisions in Advanced Pediatric Solid Tumors
Katherine Janeway
Individualized Cancer Therapy (iCat) Recommendation for Patients with Relapsed, Refractory, or High-Risk Solid Tumors – Rhabdomyosarcoma
Malignant neoplasm of other connective and soft tissue
N/A
Multicenter Feasibility Study of Tumor
Molecular Profiling to Inform Therapeutic
Decisions in Advanced Pediatric Solid Tumors
Katherine Janeway
International Cancer Genome Consortium (ICGC) Pediatric Brain Tumor (PedBrain) Medulloblastoma (MB)
Malignant neoplasm of brain
N/A
Stefan M. Pfister
International Cancer Genome Consortium (ICGC) Pediatric Brain Tumor (PedBrain) Pediatric Glioblastoma
Malignant neoplasm of brain

Recurrent MET Fusion Genes
Represent A Drug Target In
Pediatric Glioblastoma

 

Stefan M. Pfister
International Cancer Genome Consortium (ICGC) Pediatric Brain Tumor (PedBrain) Pilocytic Astrocytoma
Malignant neoplasm of brain

Recurrent Somatic Alterations
Of FGFR1 And NTRK2 in
Pilocytic Astrocytoma

Stefan M. Pfister
International Neuroblastoma Risk Group (INGR)
Malignant neoplasm of peripheral nerves and autonomic nervous system Malignant neoplasm of adrenal gland

The International Neuroblastoma Risk Group (INRG)
classification system: an INRG Task Force report

Sam Volchenboum
International Soft Tissue Sarcoma Consortium (INSTRuCT)
Malignant neoplasm of other connective and soft tissue
N/A
Sam Volchenboum
Pediatric Cancer Genome Project (PCGP) - Acute Lymphoblastic Leukemia (ALL)
Lymphoid leukemia
N/A

Rise and Fall of Subclones From Diagnosis 
to Relapse in Pediatric B-Acute 
Lymphoblastic Leukaemia

Pediatric Cancer Genome Project (PCGP) - ATRX
N/A
N/A
N/A
N/A
Pediatric Cancer Genome Project (PCGP) - Adrenocortical Tumor (ACT)
Malignant neoplasm of adrenal gland

European Genome-phenome Archive Data Set Accession: EGAD00001000160 

 

Pediatric Cancer Genome Project (PCGP) - AMLM7
Other leukemias of specified cell type
N/A

Inv(16)(p13.3q24.3)-Encoded CBFA2T3-GLIS2 Fusion Protein Defines an 
Aggressive Subtype of Pediatric Acute Megakaryoblastic Leukemia

James R. Downing
Pediatric Cancer Genome Project (PCGP) - BALL-PAX5
N/A
N/A
N/A
N/A
Pediatric Cancer Genome Project (PCGP) - Core-Binding Factor (CBF) Acute Myeloid Leukemia
Myeloid leukemia

 

The Genomic Landscape of Core-Binding Factor Acute Myeloid Leukemias

Pediatric Cancer Genome Project (PCGP) - C
N/A
N/A
N/A
N/A
Pediatric Cancer Genome Project (PCGP) - E2A
N/A
N/A
N/A
N/A
Pediatric Cancer Genome Project (PCGP) - Ependymoma (EPD)
Neoplasm of uncertain behavior of brain and central nervous system

European Genome-phenome Archive Data Set Accession: EGAD00001000162

 

C11orf95-RELA Fusions Drive Oncogenic NF-κB Signalling In Ependymoma

Pediatric Cancer Genome Project (PCGP) - ERG
Lymphoid leukemia

Deregulation of DUX4 and ERG In Acute Lymphoblastic Leukemia

 

Pediatric Cancer Genome Project (PCGP) - ERG2
N/A
N/A
N/A
N/A
Pediatric Cancer Genome Project (PCGP) - ETV
N/A
N/A
N/A
N/A
Pediatric Cancer Genome Project (PCGP) - EWS
Malignant neoplasm of bone and articular cartilage of other and unspecified sites
N/A

Genomic Landscape of Ewing Sarcoma Defines An Aggressive Subtype with Co-association of STAG2 and TP53 Mutations

Pediatric Cancer Genome Project (PCGP) - High Grade Glioblastoma (HGG)
Malignant neoplasm of brain

European Genome-phenome Archive Data Set Accession: EGAD00001000085

 

Pediatric Cancer Genome Project (PCGP) - Histone
Other leukemias of specified cell type
N/A
Pediatric Cancer Genome Project (PCGP) - HYPER
N/A
N/A
N/A
N/A
Pediatric Cancer Genome Project (PCGP) - Hypodiploid Acute Lymphoblastic Leukemia (HYPO)
Lymphoid leukemia

The Genomic Landscape Of Hypodiploid Acute Lymphoblastic Leukemia

Charles G. Mullighan
Pediatric Cancer Genome Project (PCGP) - Infant Acute Lymphoblastic Leukemia (INF)
Lymphoid leukemia

European Genome-phenome Archive Data Set Accession: EGAD00001000165

The Landscape Of Somatic Mutations In Infant MLL-rearranged Acute Lymphoblastic Leukemias

Pediatric Cancer Genome Project (PCGP) - Low Grade Glioma (LGG)
Malignant neoplasm of brain

European Genome-phenome Archive Data Set Accession: EGAD00001000161

 

David W. Ellison
Pediatric Cancer Genome Project (PCGP) - Medulloblastoma (MB)
Malignant neoplasm of brain

 

Pediatric Cancer Genome Project (PCGP) - Melanoma (MEL)
Malignant melanoma of skin
N/A
Pediatric Cancer Genome Project (PCGP) - Osteosarcoma (OS)
Malignant neoplasm of bone and articular cartilage of other and unspecified sites

European Genome-phenome Archive Data Set Accession: EGAD00001000159

Recurrent Somatic Structural Variations Contribute To Tumorigenesis In Pediatric Osteosarcoma

Recurrent Somatic Structural Variations Contribute To Tumorigenesis In Pediatric Osteosarcoma

 

Pediatric Cancer Genome Project (PCGP) - PHALL
N/A
N/A
N/A
N/A
Pediatric Cancer Genome Project (PCGP) - Ph-like Acute Lymphoblastic Leukemia (Ph-like ALL)
Lymphoid leukemia

European Genome-phenome Archive Data Set Accession: EGAS00001000654

Targetable Kinase-activating Lesions In Ph-like Acute Lymphoblastic Leukemia

Germline ETV6 Mutations Confer Susceptibility to Acute Lymphoblastic Leukemia and Thrombocytopenia

Charles G. Mullighan
Pediatric Cancer Genome Project (PCGP) - Retinoblastoma (RB)
Malignant neoplasm of eye and adnexa

European Genome-phenome Archive Data Set Accession: EGAD00001000261

A Novel Retinoblastoma Therapy From Genomic And Epigenetic Analyses

Coexpression Of Normally Incompatible Developmental Pathways In Retinoblastoma Genesis

Pediatric Cancer Genome Project (PCGP) - Rhabdomyosarcoma (RHB)
Malignant neoplasm of other connective and soft tissue

European Genome-phenome Archive Data Set Accession: EGAD00001000164

Michael A. Dyer
Pediatric Cancer Genome Project (PCGP) - T-cell Acute Lymphoblastic Leukemia (TALL)
Lymphoid leukemia

The Genetic Basis Of Early T-cell Precursor Acute Lymphoblastic Leukaemia

CREST Maps Somatic Structural Variation In Cancer Genomes With Base-pair Resolution

The Genomic Landscape of Tuberous Sclerosis Complex (TSC)
Malignant neoplasm of brain Malignant neoplasm of kidney, except renal pelvis Malignant neoplasm of heart, mediastinum and pleura Other and unspecified malignant neoplasm of skin

Database of Genotypes and Phenotypes Accession: phs001357.v1.p1

Jeffrey P. MacKeigan
Therapeutically Applicable Research to Generate Effective Treatments (TARGET) - Clear Cell Sarcoma of the Kidney (CCSK)
Malignant neuroendocrine tumors

TCF21 Hypermethylation In Genetically Quiescent Clear Cell Sarcoma Of The Kidney

Elizabeth J. Perlman
Therapeutically Applicable Research to Generate Effective Treatments (TARGET) - Osteosarcoma (OS)
Malignant neoplasm of bone and articular cartilage of other and unspecified sites
Target Data Matrix
In Progress
Therapeutically Applicable Research to Generate Effective Treatments (TARGET) - Phase I Acute Lymphoblastic Leukemia (ALL)
Lymphoid leukemia
Target Data Matrix

Deletion of IKZF1 And Prognosis In Acute Lymphoblastic Leukemia

Therapeutically Applicable Research to Generate Effective Treatments (TARGET) - Phase II Acute Lymphoblastic Leukemia (ALL)
Lymphoid leukemia
Target Data Matrix
In Progress
Therapeutically Applicable Research to Generate Effective Treatments (TARGET) - Rhabdoid Tumor (RT)
Malignant neuroendocrine tumors
Target Data Matrix

Genome-Wide Profiles of Extra-cranial Malignant Rhabdoid Tumors Reveal Heterogeneity and Dysregulated Developmental Pathways

Elizabeth J. Perlman
Therapeutically Applicable Research to Generate Effective Treatments (TARGET) - Wilms Tumor (WT)
Malignant neoplasm of adrenal gland
Target Data Matrix
Submitted
Elizabeth J. Perlman